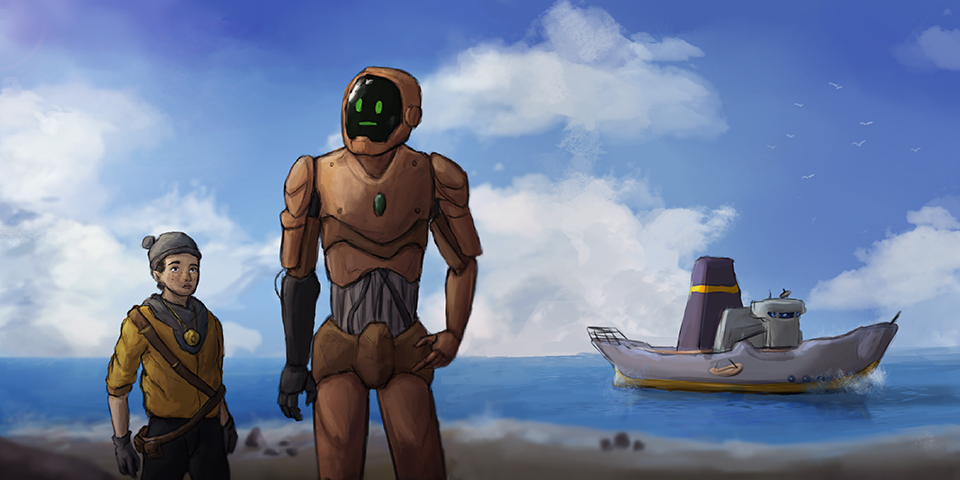 The Sinking of Dream Chaser
Servant robot Led reboots in the stern of the beautiful ship Dream Chaser and wakes to find he's broken and malfunctioning. His memory drives have been corrupted. He has no idea what's going on. And he needs your help to find out what happened to himself and the ship. And where his master is.
Credits:
Project lead, game & narrative design by Alex Itsios
Programming by Cotton Bottom
Music & SFX by Joaquin D. Garza
Background, interface items, concept & promo art by Felipe Benini (Typeh_)
Dialogue sprites by
Ventraq (Finalized version of all dialogue sprites)
Background sketches by Waikikired

Lead Writing by A. C. Kass

Game Writing & Dialogues in order of contribution:
Lehi Bon-Newman (discord: LehioftheSea#1347 )
Jess s. (discord:

Jess_S

#1295)

Freya s.
Cody Ross
Plot overview and short outline by Alex Itsios.
Extended outline by Cody Ross (discord: Kanata Uguu~#7260)
Special thanks to Darkness Lord for his idea bouncing and support.